Finally we will know the CEE CS:GO Champion! There are the last 4 teams left, that will fight for the triumph. Starting today with the semifinals and tomorrow with the last two games of this tournament. Stay with us and watch the games live.
About schedule
Today is the semifinals day.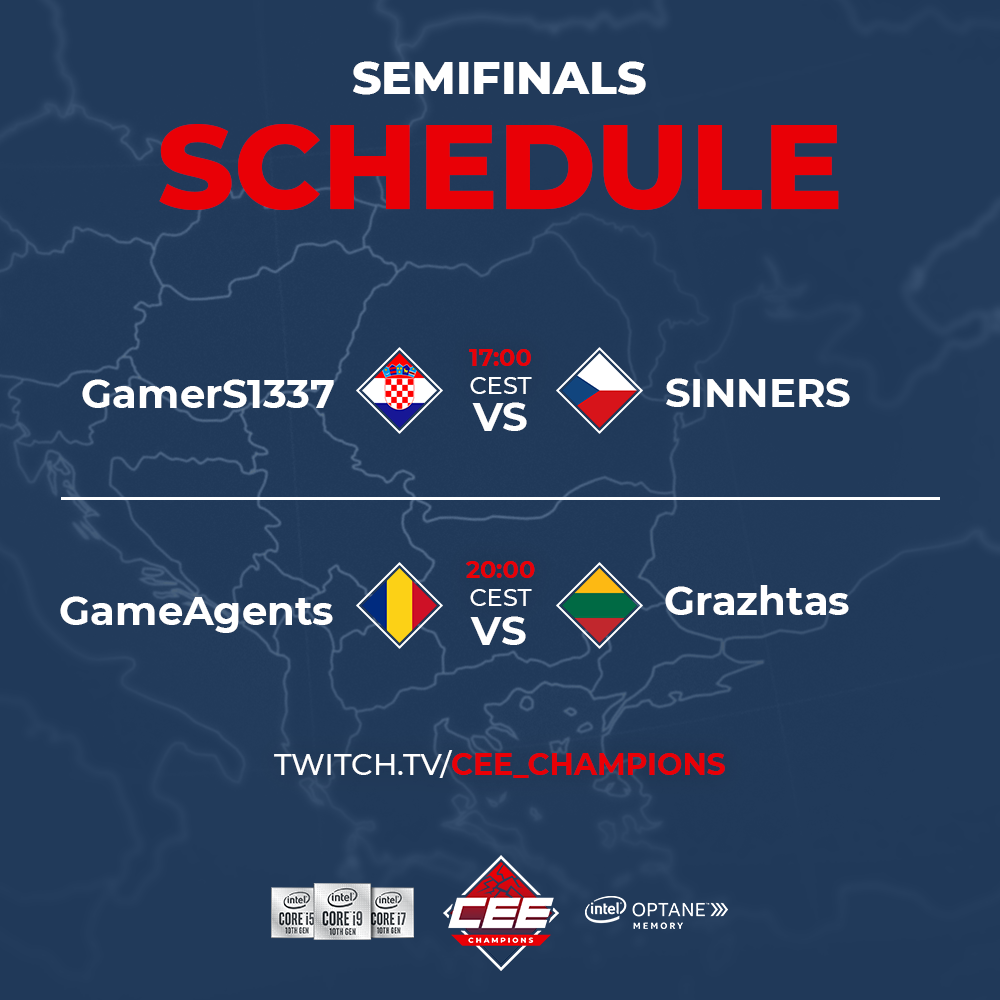 And tomorrow, it's the same. Except, for the medals!
From 17:00 CEST for the 3rd place and from 20:00 you can watch the final Champions match.
Final tournament movie
Did you see it already? You did not! But you can watch it now.