So here we go. One weekend and we could see a round of 16 play off and also quarterfinals the next day. Some weekend games were really close and entertaining and we can't wait fort the final week.
What happened at the weekend
We said goodbye to 12 teams and now, there is only 4 left. We put you the best moments into one 4 minutes long highlights video. So enjoy!
What comes next
Semifinals and finals. It's that simple. We're starting on this Friday with semifinals. See the bracket bellow and follow our web for schedule and more info.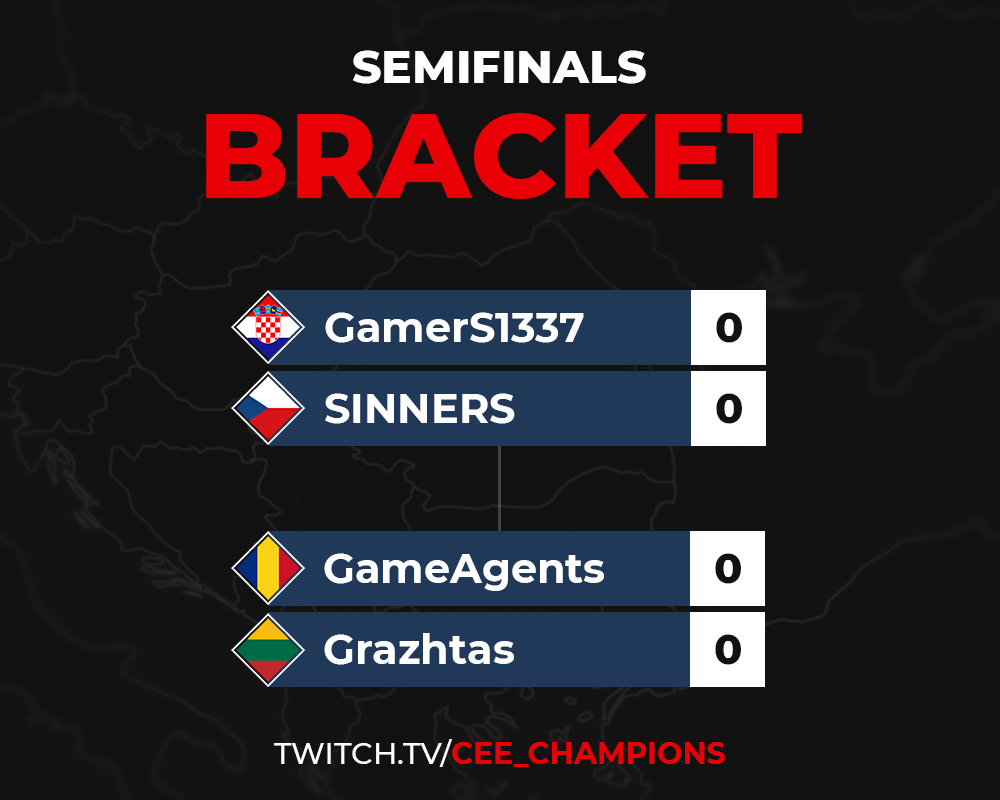 And on Saturday, is the final CEE Champions tournament day. So be ready for wonderful weekend!
And more is yet to come!
Group stages, Playoff, Finals. Be sure to follow us on Facebook, Instagram, or this website to have fresh info about the qualified teams, schedule, or streams.