The group F brought the expected results when Entropiq Prague and iNation advanced to the playoffs. There will be a break now, but Group G will start on October 18.
The third group F of the second season of the $20,000 CEE Champions has identified two more teams that will appear in the playoffs from October 24.
There were two candidates for the promotion, Entropiq Prague and iNation, who met each other in the first round. The Serbs started better when they won the first half 10:5 on Mirage, and this lead was enough for their overall victory of 16:11. On the other hand, Daugava won 16:10 after an excellent defense against Aftermath.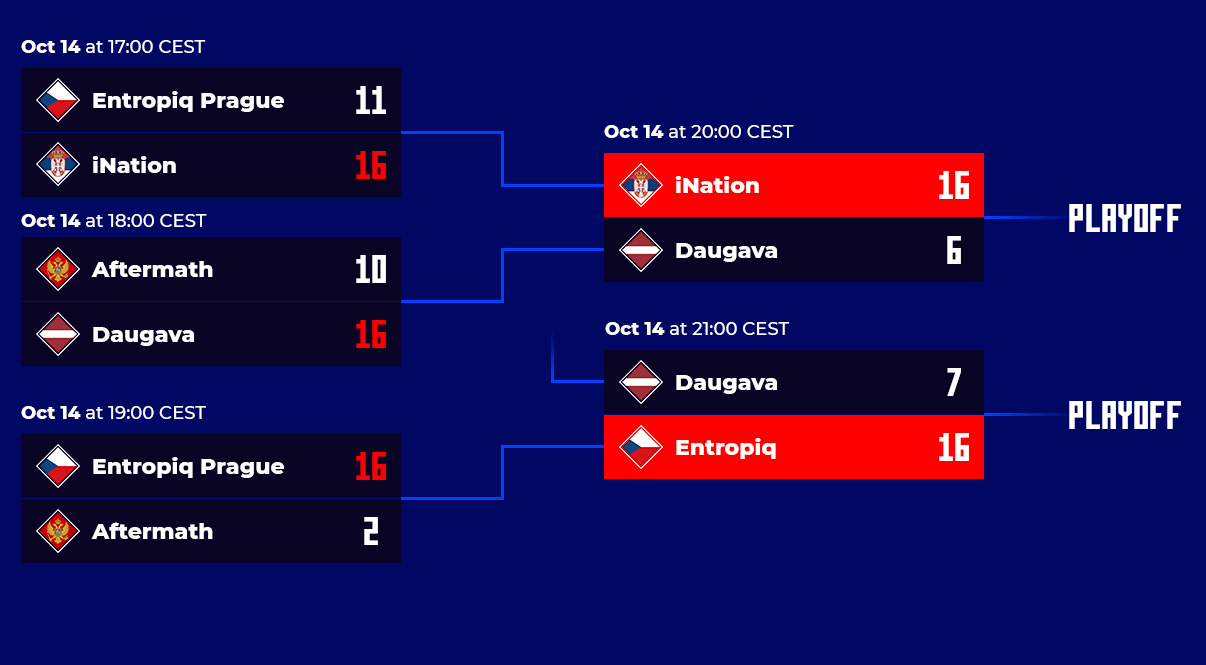 In the winners match, iNation and Daugava clashed. The favorite team from Serbian confirmed its strength, winning the first half 11:4 and overall 16:6. Meanwhile, EIQ Prague destroyed Aftermath 16:2, so the battle for the second spot to the playoffs could break out between them and Daugava. But the Czechs reigned supreme on Nuke. Simon "KWERTZZ" Horák and Jan "HONES" Urválek went huge and easily secured a 16:7 win, and last spot in the group fot playoffs.
Don't forget to follow CEE Champions on Facebook, Instagram, or Twitter and now especially our Twitch channel, where you can watch all the matches!