In Group D, 0to100 played the best and will be in the playoffs together with Infinte Gaming, but we have to say goodbye to Queveriakurti and WL Gaming. 
In Group D of the second season of the $20,000 CEE Champions, we saw interesting battles, but only two of the four teams could advance in the GSL format.
First came the Infinite Gaming and WL Gaming series. The Greeks from the second named team started better on the Mirage, taking the lead 7:2. But the more favored Romanians started their comeback and after the decent defense, the match went into overtime, where they completed a turnaround and won 19:17. But in the next match, it was a different cup of tea. 0to100, where former forZe player Dmitriy "facecrack" Alexeev and current Marten Gaming member Filip "DEPRESHN" Jarkić played well, clearly defeat his opponent Qeveriakurti 16:4.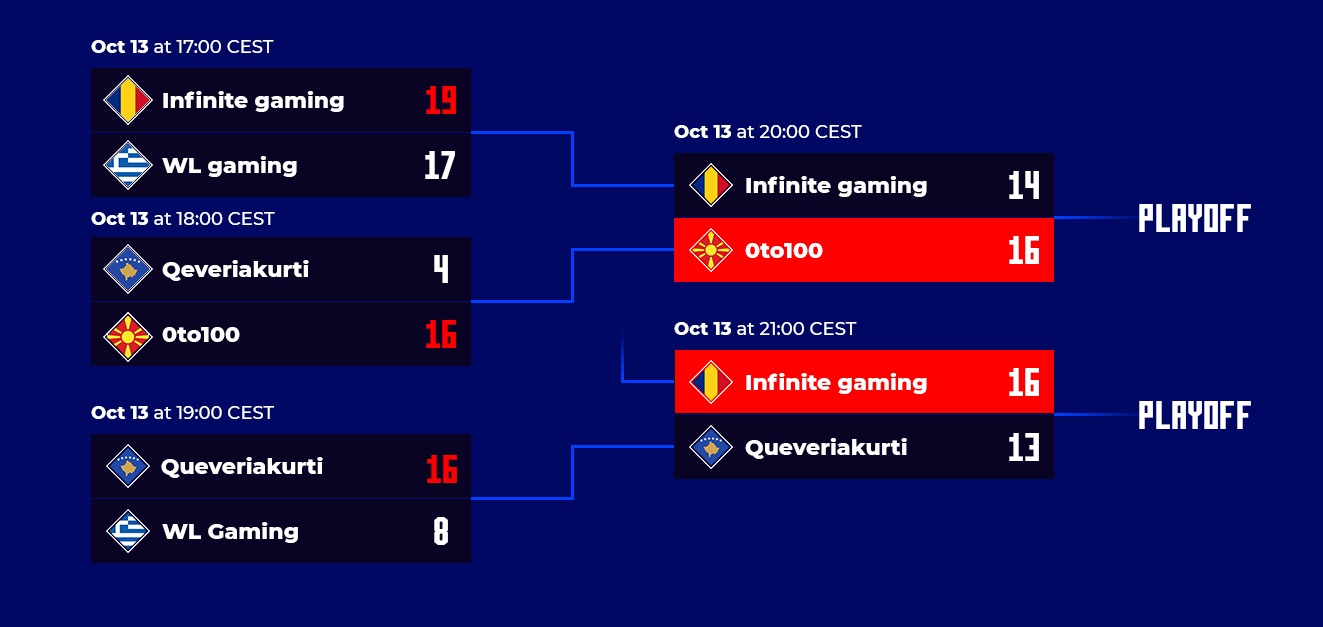 Infinite Gaming with 0to100 played for the first place, and the fact that it will be a balanced duel was confirmed. Both teams stole their points, but in the end, the Macedonian team won the match 16:14. Meanwhile, Qeveriakurti succeeded in the elimination match, so they played for the second play-off spot with Infinite Gaming.
Again, it was nerve-wracking duel, sometimes Romanians were better, sometimes players from Kosovo took the upper hand. However, in the end, the Romanian team around the excellent Valentin "SEMINTE" Bodea turned the game in their favor, won 16:13, and advanced to the playoffs!
Don't forget to follow CEE Champions on Facebook, Instagram, or Twitter and now especially our Twitch channel, where you can watch all the matches!