Groups are drawn, nothing prevents the third season of CEE Champions from starting on May 14 with Group A.
Just like last year, a lot of matches will often come down to individual player performances. If someone breaks away from the chain, it will be hard to stop them. Here's a sneak peek at who could shine, and therefore who could possibly take home the MVP trophy at the very end!!
Andrej "Cjoffo" Sarac is a 17-year-old talent from Bosnia and Herzegovina who has a great chance to follow in the footsteps of Nikola "NiKo" Kovac – in qualifying, he killed his opponent with a shot to the head 65% of the time! His team Zero Tenacity will need his brilliant performance again, because in the first group A they will face ONYX or SC eSports, and as everyone knows, there are only two spots for the playoffs.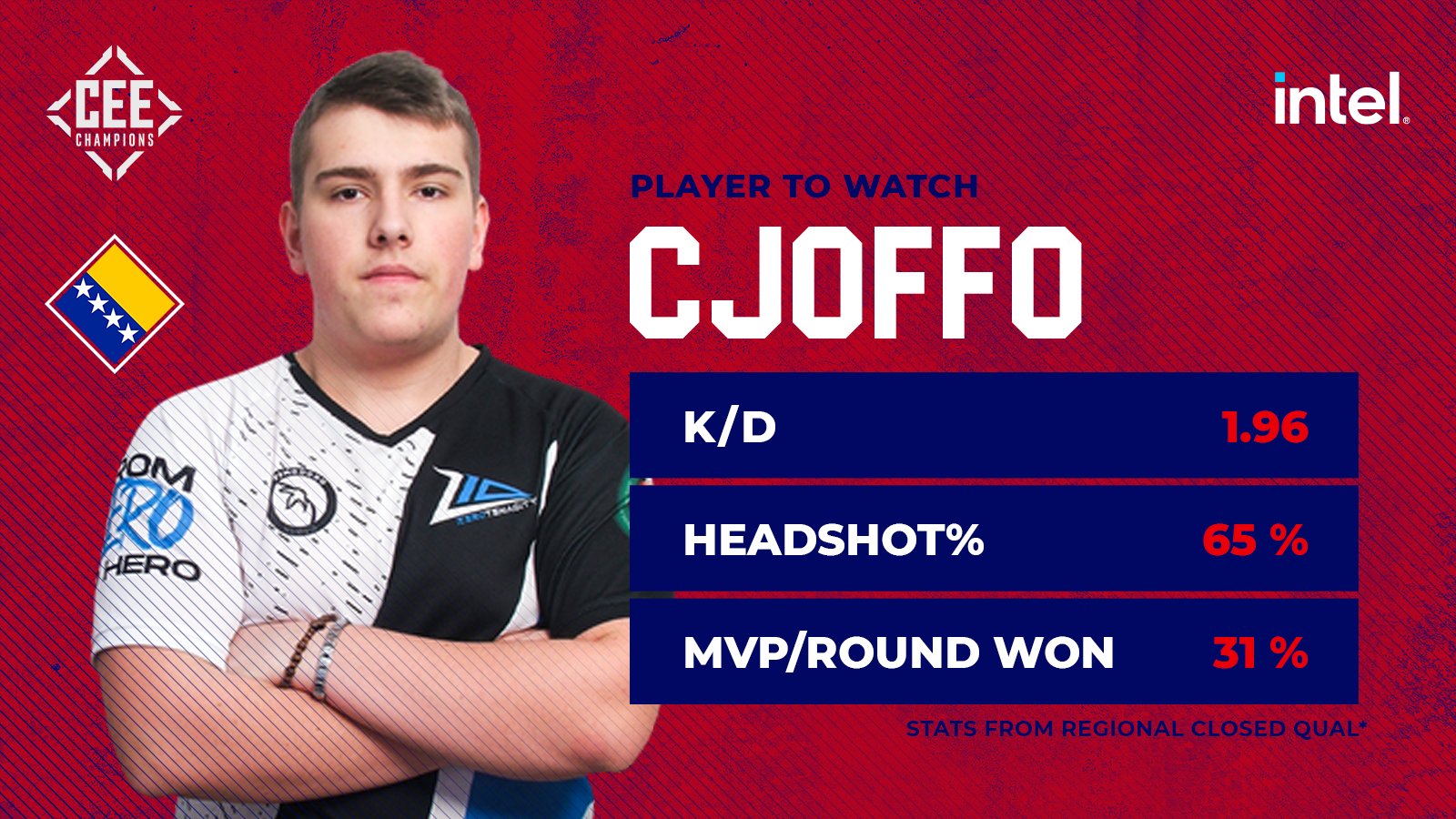 Another great rifle is Oliver "deb0" Hallel. He put on an absolutely monstrous performance in the Albania/Kosovo qualifier, destroying his opponents with a K/D of 2.7. His xteam mates will be looking to advance in group B, and it will be this 23-year-old player whose turn it will be.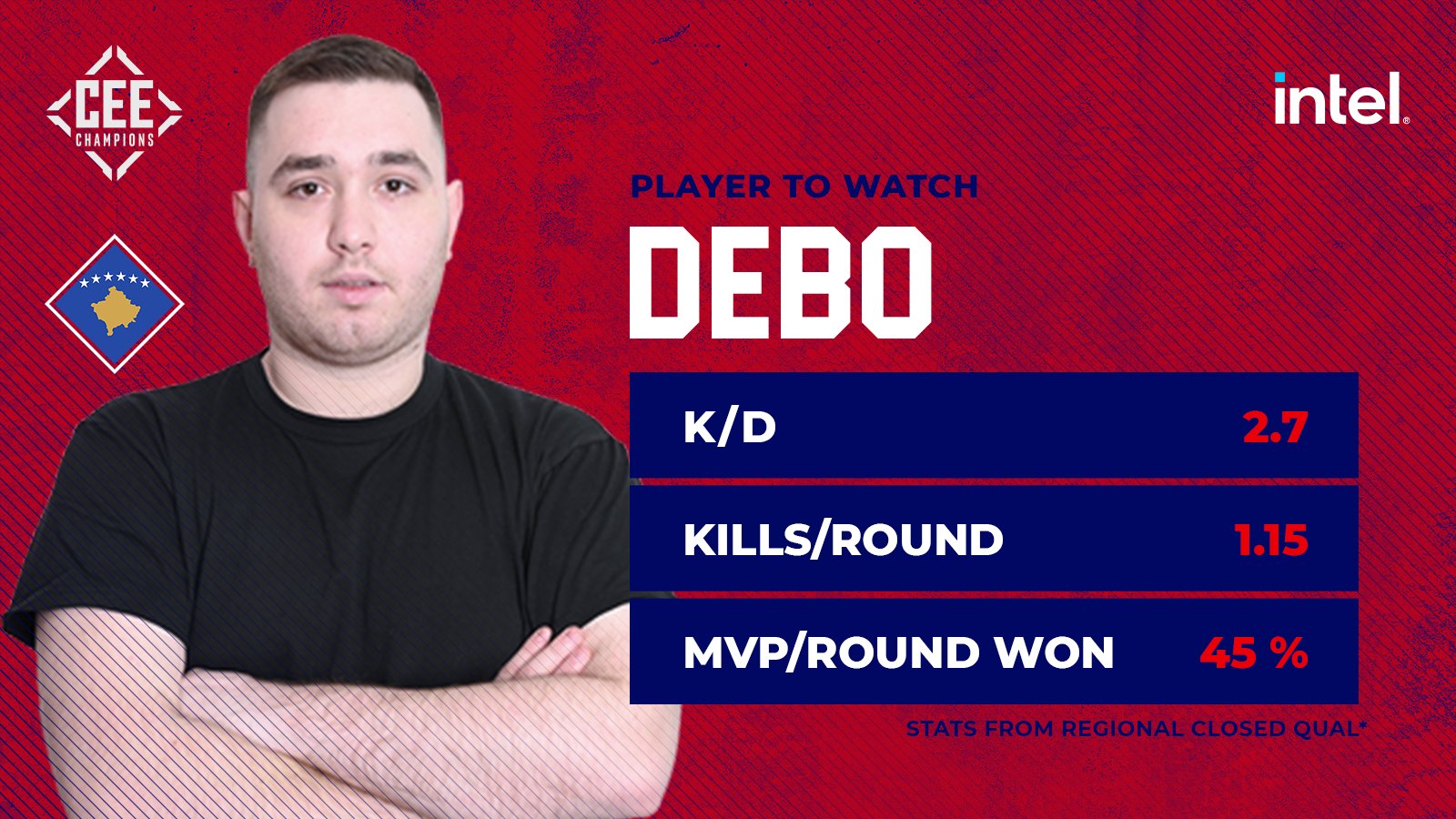 Let's not forget the snipers. A player to watch is without a doubt Dominik "blogg1s" Janita from the Czech team eSuba. He has been the driving force of the "blue blood" for a long time, and if he brings his precise sniping skills to the main part, eSuba can think about medals.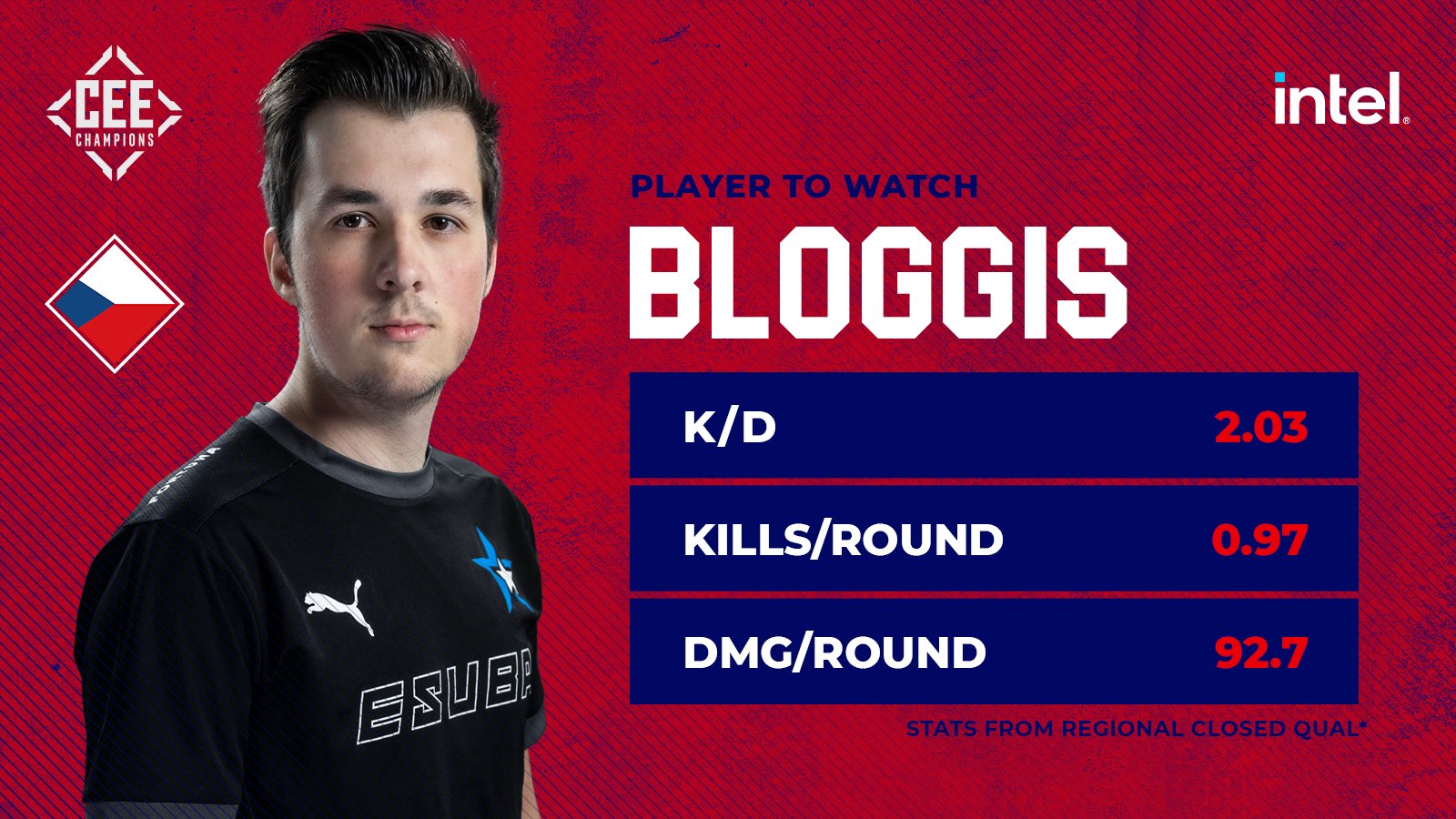 Sergiy "DemQQ" Demchenko is also up for a potential MVP trophy. He has experience playing against the best players in the world, plus B8 will be big favourites going into the final battles. His precise skill will be something to watch out for.
Hungary is strongly represented in the tournament. One of the two teams is Budapest Five, which was drawn by its sniper Levente "fleav" Fodor in qualifying. Can he also shine in the main event?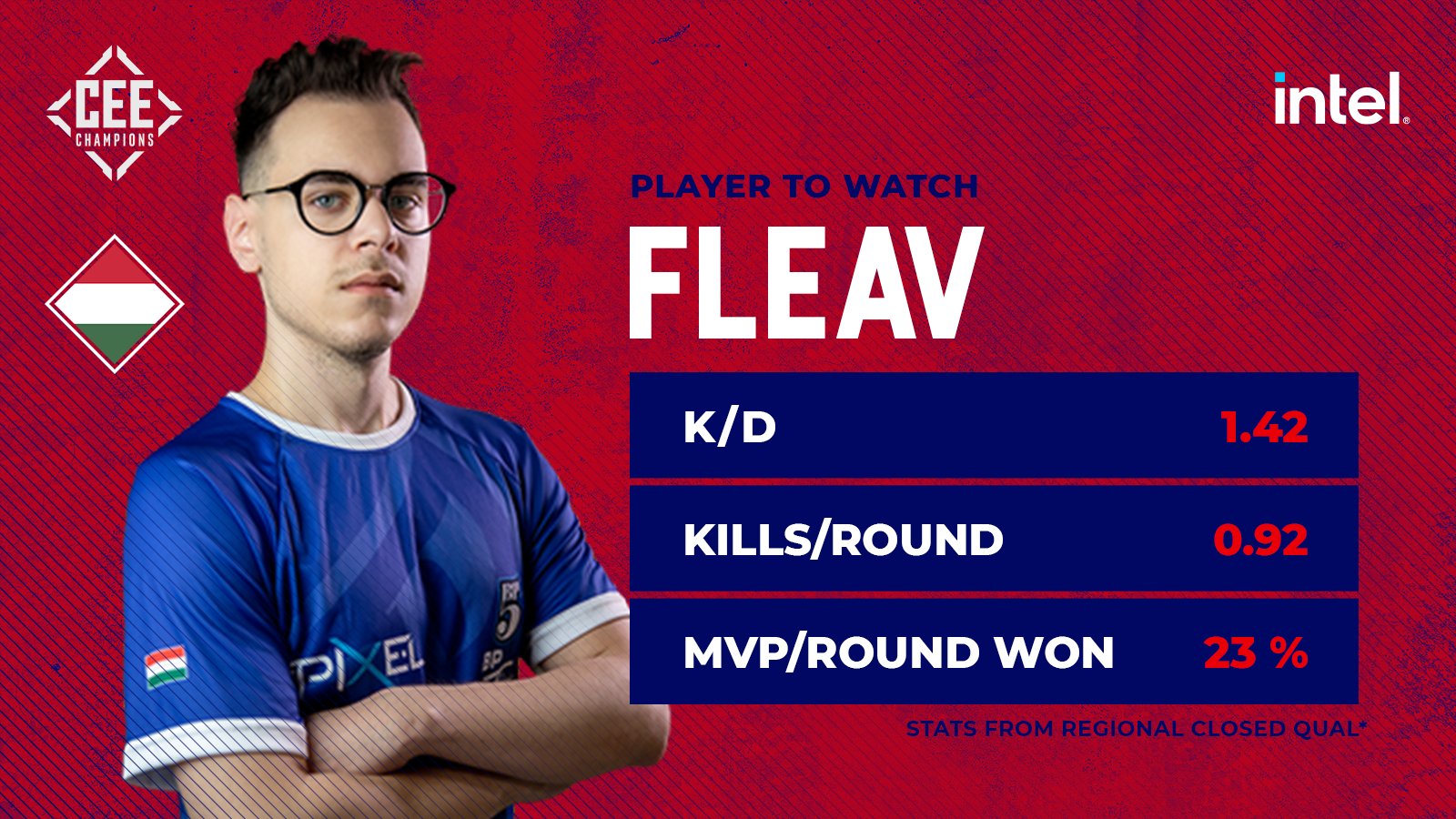 Panagiotis 'BAD_GUY' Ntelezos has a misleading nickname. He's good. He was the key man for the WLG team in the Greek qualifiers, and will be looking to carry his performances into Group B.
Romanian team Nexus Gaming will want to attack the medals. This will be helped by a large number of individuals, one of them being Cosmin "ragga" Teodorescu. He has been a pillar of the team for a long time, moreover, his form is getting stronger and stronger.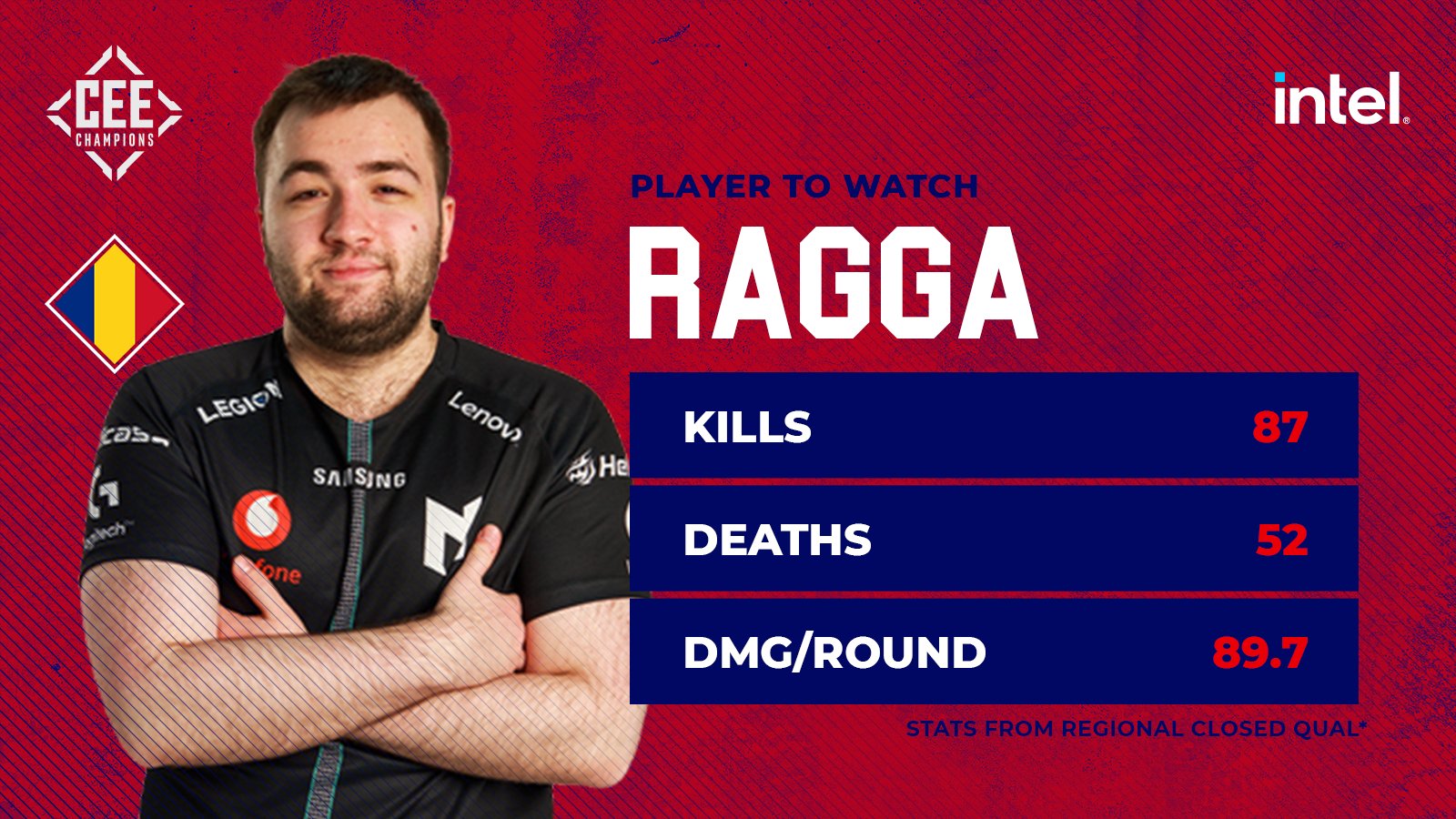 4glory from Serbia is one of the most hyped teams. Luka "c0llins" Zivanovic is taking his best form into the tournament, as he played great in the tough qualifiers and now he can attack the MVP position.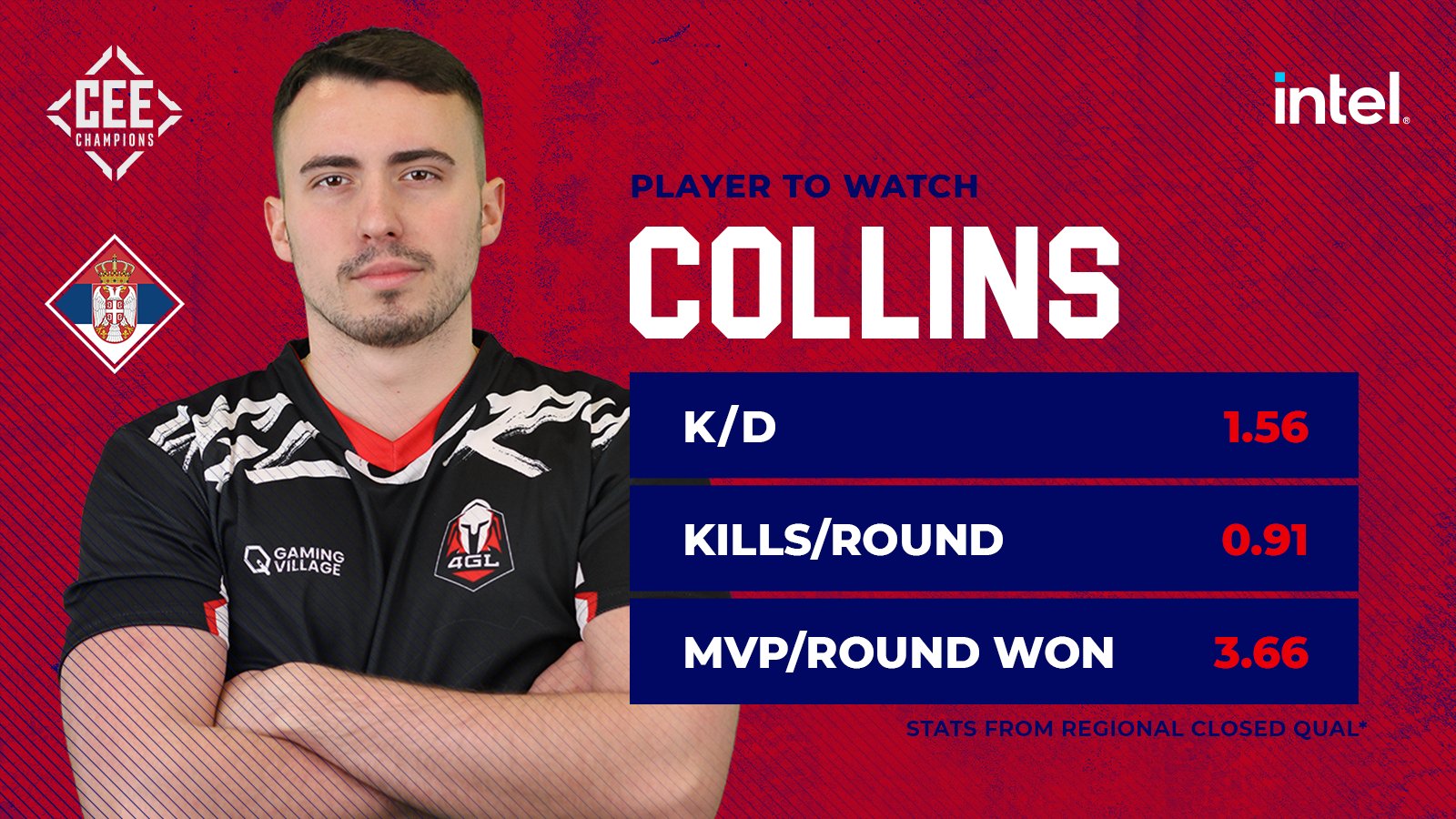 Aleksandar "CacaNito" Kjulukoski joined BLUEJAYS recently, but immediately became one of the key figures of the whole North Macedonian team. He seems to have timed his form perfectly, so the rest of the CEE region will have to keep an eye on him.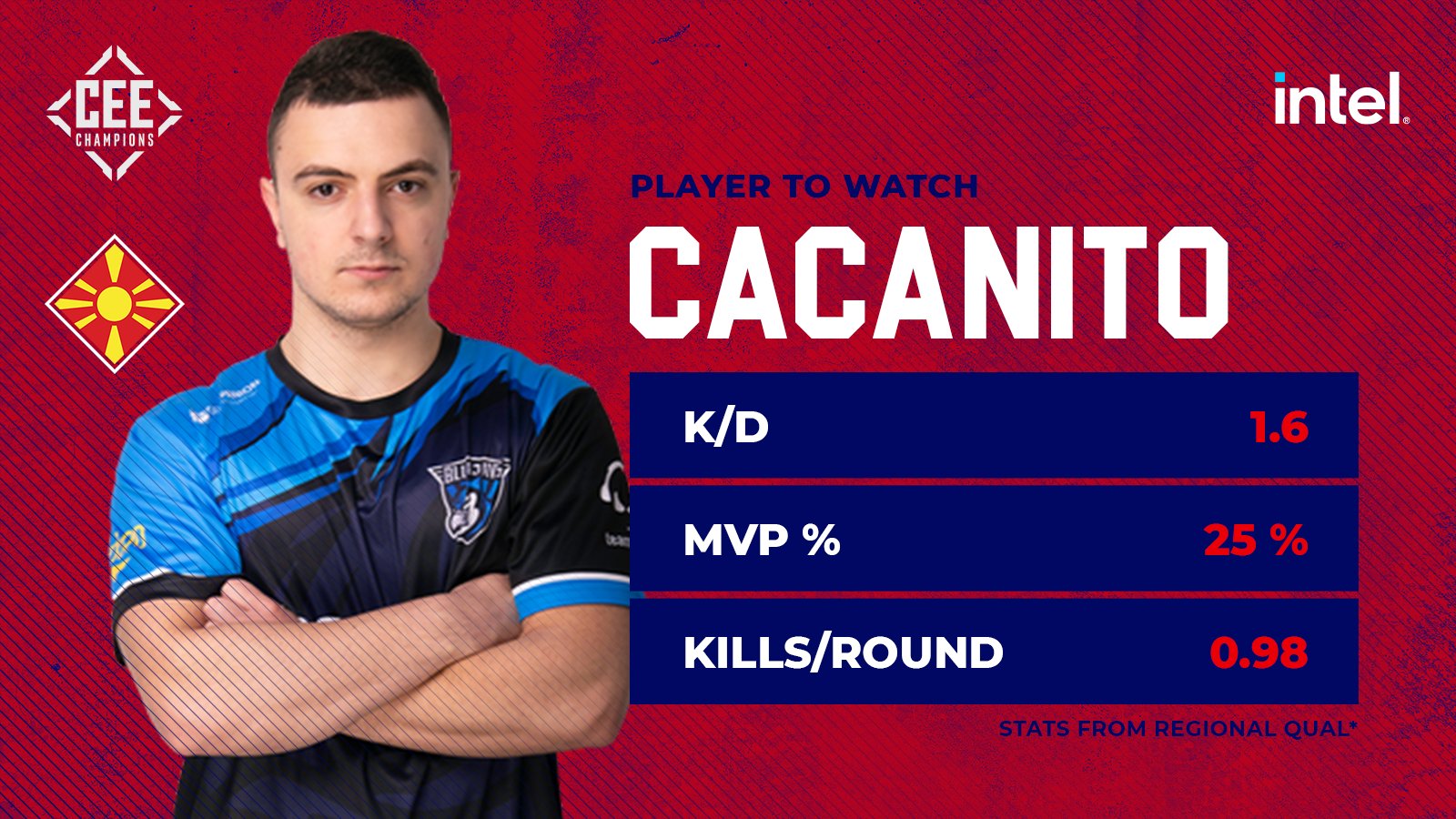 For more information, keep in touch with the latest CEE Champions news on our Facebook, Instagram or Twitter!