16 teams were at the start of the knockout phase, but only half of them could go on to the top 8. You can find the bracket at the top of the page, now here's a summary of the first round.
In the first day of play, iNation and xTeam met first. The first two maps were very balanced, with each team taking one point. However, on the last map, it was xTeam players who took the prize and were the first to advance to the top 8.
At the end of the day, it was a battle for further advancement in the Budapset Five vs. BLUEJAYS match. The Bulgarians showed better performances throughout, and it is they who are deservedly heading further.
The MVP of the day was rightfully Arbnor "arbnorz" Sadiku, who showed that he can be a key man as the playoffs continue.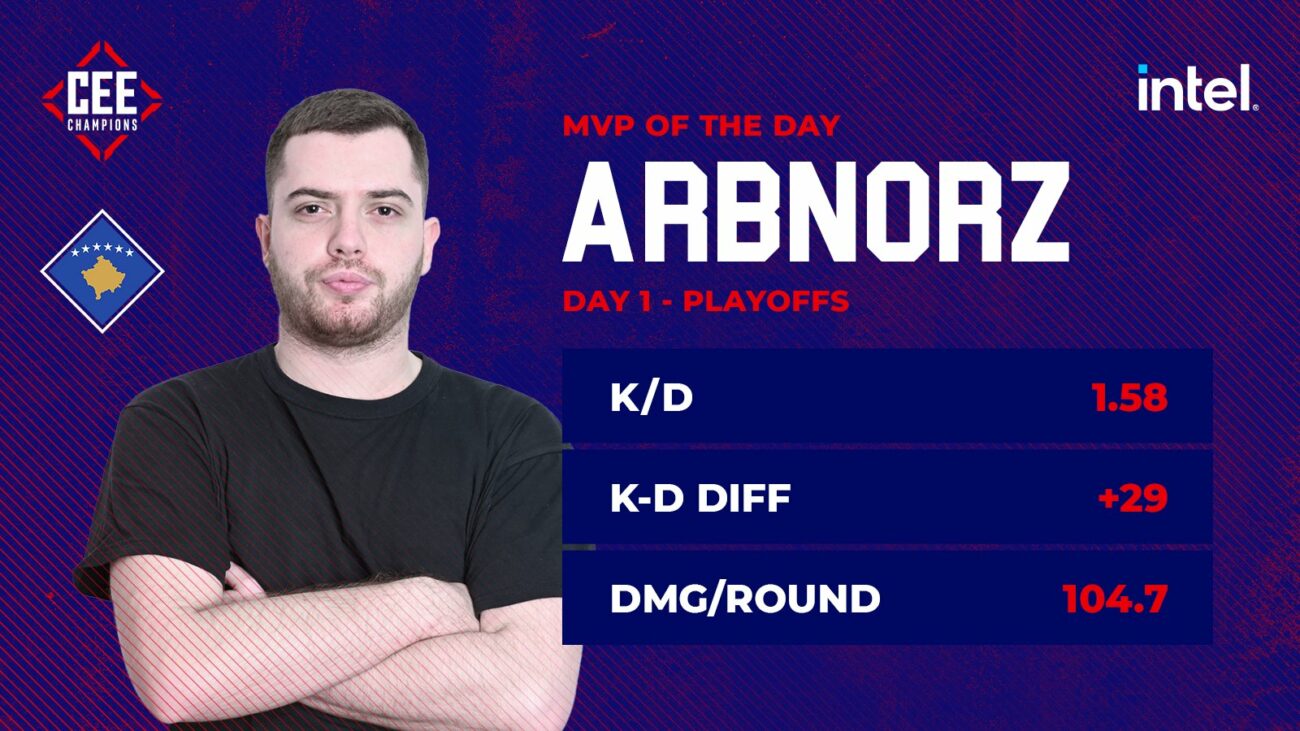 On the second game day, Costal Mayhem and K1CK started. The Croatians started by smashing their opponent's map, but K1CK turned the tables on Mirage and came close to winning on Overpass. However, Costal Myehem made an incredible comeback from 8:14 to 16:14 and moved on!
The next match was very high powered – both eSuba and BLUEJAYS are teams with a lot of experience. The Macedonians had a better start, as they set the pace on Inferno and won. However, the blue and white shooters recovered at Mirage, and the evenly matched match had to go into overtime. But there, the BLUEJAYS again added to their tempo, taking a 2-0 victory for themselves.
An important part of BLUEJAYS on Day 2 was Aleksandar "CacaNito" Kjulukoski, who contributed a lot to the elimination of eSuba. He rightfully wins the MVP award!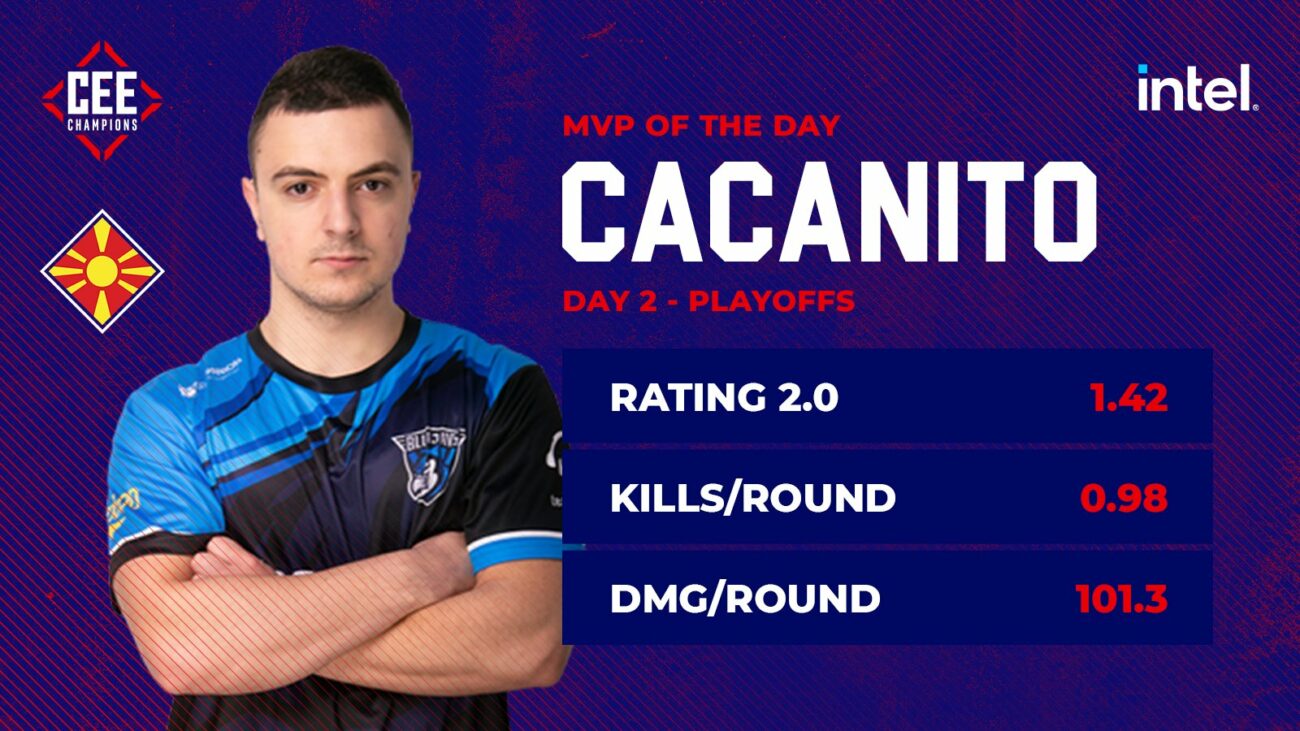 The next day started with Team B8 vs. 0to100. The Ukrainians were better throughout the whole course of the duel, they managed both maps in great comfort and are moving on to their medal dream.
The Czech-Slovak track was definitely deleted in the next match, when Cryptova challenged SC e-Sports. Both maps were very balanced, but the endings were always much better handled by the Estonians, who move on after a 2:0 win.
And who was the top shooter? Definitely Serhii "DemQQ" Demchenko, who contributed to half of the team opening round kills!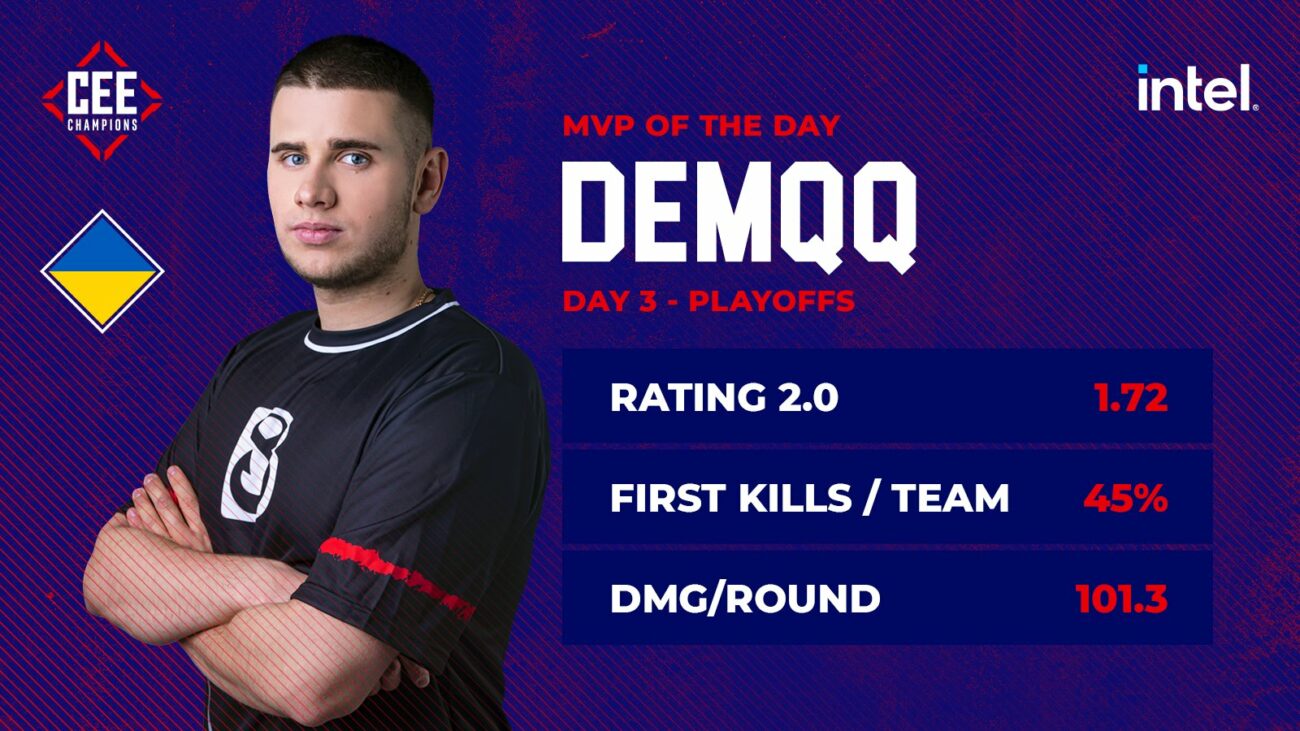 The second-to-last day of the opening round of the top 16 was marked by a duel between ENTERPRISE and Wolsung. The favourite was very well known, but Wolsung surprised everyone. They lost the first map in overtime, and then won the second one. On the third map, however, EP did not allow any more surprises and secured their advancement. But hats off to Wolsung.
The very last match will take place on June 1, when WinX will challenge Allstars gaming. Top 8 battles will follow, for match times and more information keep in touch with the latest CEE Champions news on our Facebook, Instagram or Twitter!